Introducing Randomized Answer Choices and Open Questions | Squarecap
by Squarecap Staff, on Feb 11, 2020 10:05:00 AM
Squarecap is dedicated to developing features that our teachers need to successfully engage their students in class. Due to popular request, we have added a new feature that prevents over-the-shoulder cheating by randomizing the order of open questions and multiple choice answers.
Teachers can choose to enable this new feature from either the Default Settings menu or from within a specific session. More instructions here.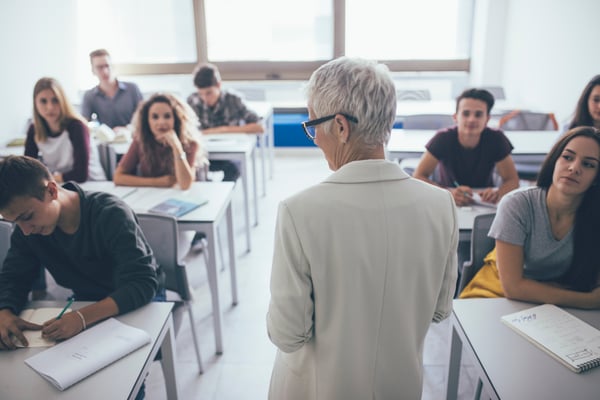 Randomizing Answer Choices
If you've selected Randomize answer choices, any time you open a multiple-choice question, the answers will get pushed to the student in random order. This order is unique for each student, so the odds of two students having the same answer choice order is extremely low. The answer choices will still display in the correct order on your screen: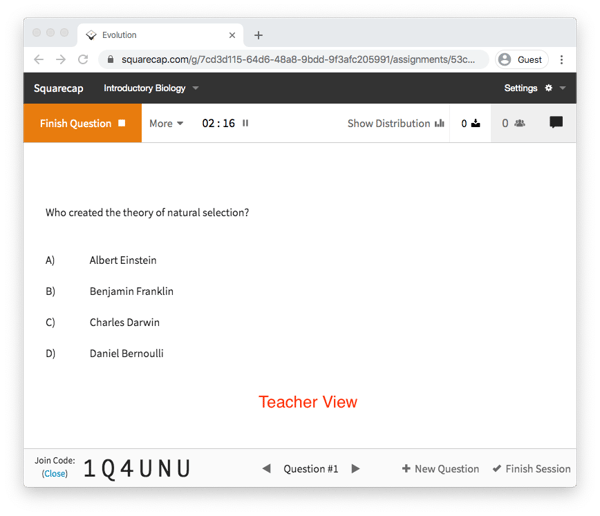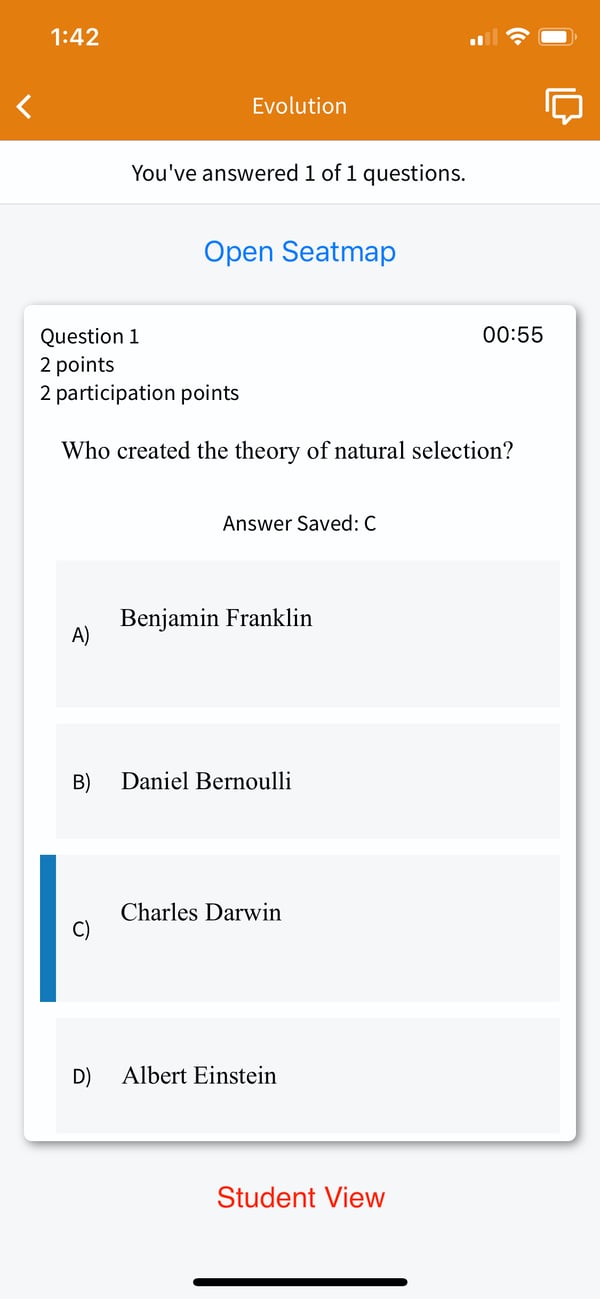 Randomizing Open Questions
Like with randomized answers, randomized questions will appear in the correct order on your screen, but will be randomized on an individual basis for each student.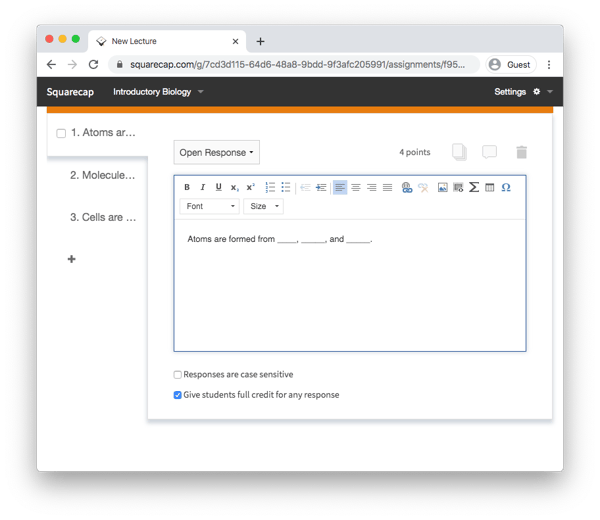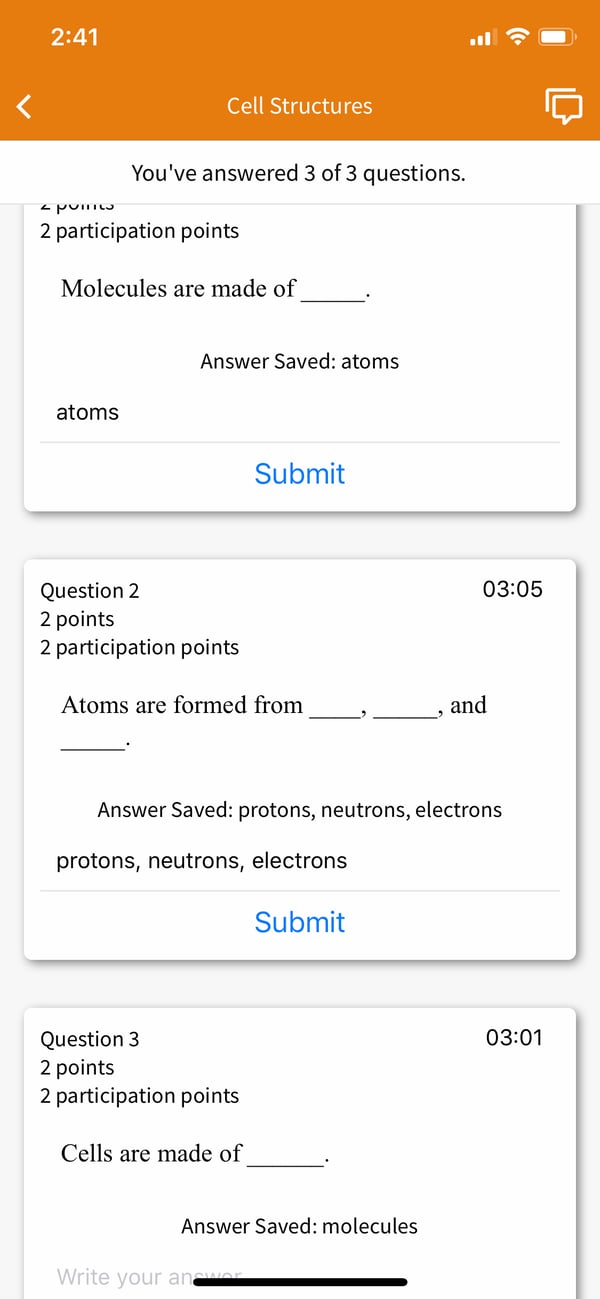 Note: any time you add or open questions, the question order will get reshuffled for each student. For teachers using this feature, we recommend opening all questions at once to avoid confusion.
The ability to randomize answer choices and open question order will make it easier for teachers to obtain more accurate student data during class. If using Squarecap to deliver a low-stakes quiz either in class or as homework, we recommend using both options, so that both the answer choices and question order will be randomized for each student. If you are using Squarecap to intersperse engagement checks throughout the class, we recommend using only the randomized answer option while opening only one question at a time so that every student will be working on the same items at the same time.
Additional New Features:
Students will now be displayed by Last Name, First Name by default in the roster view. To toggle between Last-First and First-Last, just click Display as First Name/Last Name at the top right of the roster.
After speaking to many teachers and students, we've decided to remove zeros and Os from the join code in order to prevent confusion on the student side.
In case you missed the announcement last fall, Squarecap now allows for quick and easy manual grading of open response questions, with the option for partial credit. After the session is finished, visit the completed session and scroll down on a given open response question to view individual student responses and edit scores.
For more insights on how to use technology to engage your students, visit us at https://www.squarecap.com or continue the conversation on Facebook, Twitter, or LinkedIn.
Sign Up for a 15-minute demo to see how Squarecap can help transform your class.