Simplifying The Minute Paper For More Interactive Learning
by Stephanie Klenzendorf, M.Ed., on May 17, 2018 10:05:01 PM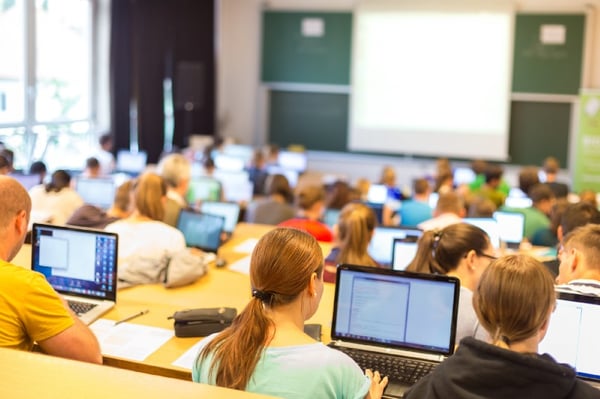 As experts in our field of study, we can sometimes forget the difficulties that students face when learning a complex topic. The "Minute Paper" technique asks students to write down their thoughts on a specific concept or problem in a 1–5 minute time frame, and can greatly increase the amount of interactive learning in even the largest of classrooms.
Getting this feedback from students can be an essential factor in deciding how your next lesson plan may need to be changed or adjusted. It also allows students the opportunity to self-assess and identify challenges to address before the day of the test.

Many teachers know that minute-papers are an excellent strategy to help students be more successful but efficiently grading these responses can often become unmanageable, especially in classes of 50 students or more. How many well-intended Post-it ® notes have been collected, stacked and ultimately ignored?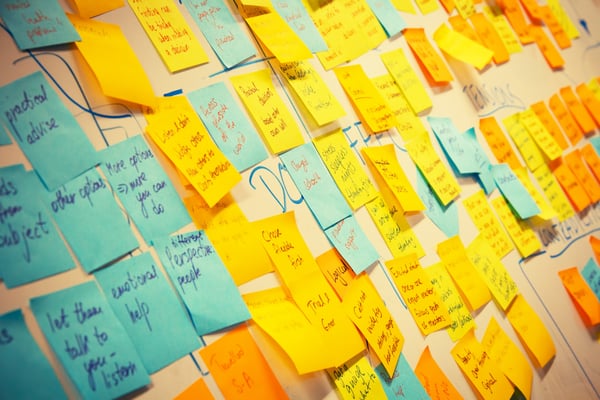 While minute papers can be conducted on paper, not many educators have the time to analyze throughly.
By teacher's request, Squarecap recently added an open response question format that can now accept up to 10,000 characters, or about 1500 words. Collecting these short (or long) answer responses in digital form makes them easier to read, more manageable to grade and in general can save valuable time for teachers who wish to add a higher level of questioning to their classroom assessments.
Here are some ideas for how you can make the most of this new feature and increase the level of learning in your classes this semester.
Summarize the most important points from today's lecture.
Explain why you chose the answer to the previous question
List your steps as you solve this problem.
Use your own words to describe this complex image.
Design your own multiple choice question about topic A.
Describe the connection between Concept A and Concept B.
From the picture, you can infer that
Justify why this mathematical statement is true
Agree or disagree with this statement and explain why.
Propose a solution for the problem of____________.
List the order of the following events _____________.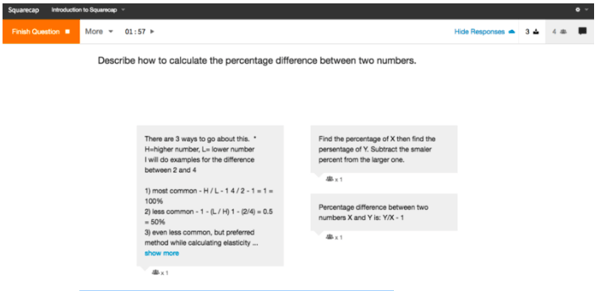 After students submit their minute-paper responses through Squarecap, the professors can choose to view them immediately in class, or from their office or home. Using this method negates the need to carry around a stack of notes, but more importantly, makes it easier for professors to implement a strategy that has been proven to increase student success.
_____________________________________________________________________________________
References:
Anderson, D., & Burns, S. (2013). One-minute paper: Student perception of learning gains. College Student Journal. 47(1), 219