Why We Developed Squarecap
by K. Sata Sathasivan, Ph.D., Co-founder and Chief Academic Officer, on Mar 1, 2017 7:02:00 AM
Throughout my past 27 years of teaching, I have seen thousands of students come to the university with dreams of becoming doctors, engineers, scientists, or other professionals. There have been multiple occasions where students have worked two jobs to make ends meet. Some started their degree as first-generation students, while others struggled to overcome gaps in content knowledge. Many students often visited my office to learn the skills they needed to succeed in biology and other classes. Overall, I have not met a single student who did not want to succeed in their classes and to finish their college degree.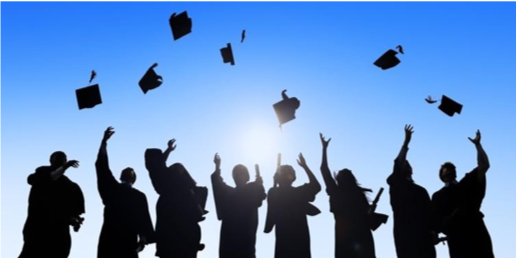 Despite well-intended efforts of colleges, professors, and advisors, the national graduation rate remains low. According to the National Center for Education Statistics, only 60% of students who enter college graduate with a degree in 6 years. The Pell Research Institute reports several reasons for students who are at risk of dropping out, which include but are not limited to a lack of preparation for class, multiple class absences, inefficient classroom engagement, apprehension to ask questions or to seek help, and inadequate feedback. While it is the role of students to come prepared to class and that of teachers to keep them engaged, technology can be used appropriately in addition to other student success initiatives in order to improve the graduation rate.
In looking for solutions to help address these problems at the course level, I evaluated several classroom response systems. Some of which were effective in improving attendance and student engagement. However, many fell short of giving a voice to students to anonymously ask questions and to offer appropriate feedback. So, we developed Squarecap to address these issues and to not only engage students during the learning process, but also to give them the opportunity to ask professors questions without feeling self-conscious in a large class.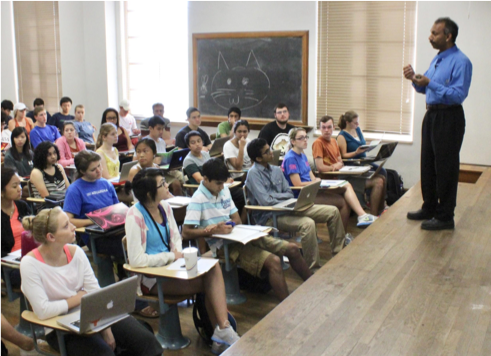 Squarecap was developed to encourage students to attend class, to engage them by asking relevant questions, and to provide them the convenience to ask for clarification and to vote on these questions. In addition, the seat map feature facilitates team-based learning and allows teachers to help students in real time during class. Squarecap has been shown to improve student attendance, participation, and performance across multiple disciplines.
For more insights on how to use technology to engage your students, visit us at https://www.squarecap.com or continue the conversation on Facebook, Twitter, and LinkedIn.
Sign Up for a 15-minute demo to see how easy Squarecap can help transform your class.